At first, this version of the game was not a big success and did not cause much enthusiasm among gamers, but a huge number of fans of the Batman series still spoke positively about the game. Eventually, Rocksteady Studios managed to create something truly viable in the gaming market.
The Point of the Game
The game begins with Batman escorting his worst enemy to a psychiatric hospital, as something in his behavior seems suspicious to him. You can never be too careful. The bad feeling was reasonable, as there were too many inconsistencies and strange circumstances. That is why it is not surprising that Batman ended up becoming a punching bag. All circumstances led to this.
Game Process
One of the moments that grabs the players' attention from the very beginning is the fight that starts right after the inmates leave their cells. The developers managed to combine several different genres in the game. Huge beefy inmates attack the protagonist every now and then, while he effortlessly defeats them with his special techniques. At some point, it becomes impossible to resist inmates, as they pick up machine guns and other types of weapons. Then Batman begins to use stealth techniques, that take place mainly on the ceiling, which looks very fascinating.
Interesting Gameplay
During fights, Batman uses a variety of techniques and items such as a harpoon. All this looks very interesting and unusual. That is why so many computer game lovers like this game. Someone might think that there is nothing in the game except fights, but this is not true. For example, Batman has to solve all kinds of riddles during the game. Besides, constantly changing scenery also makes you admire the game. The best way to experience this atmosphere properly is to play in a dark room at night.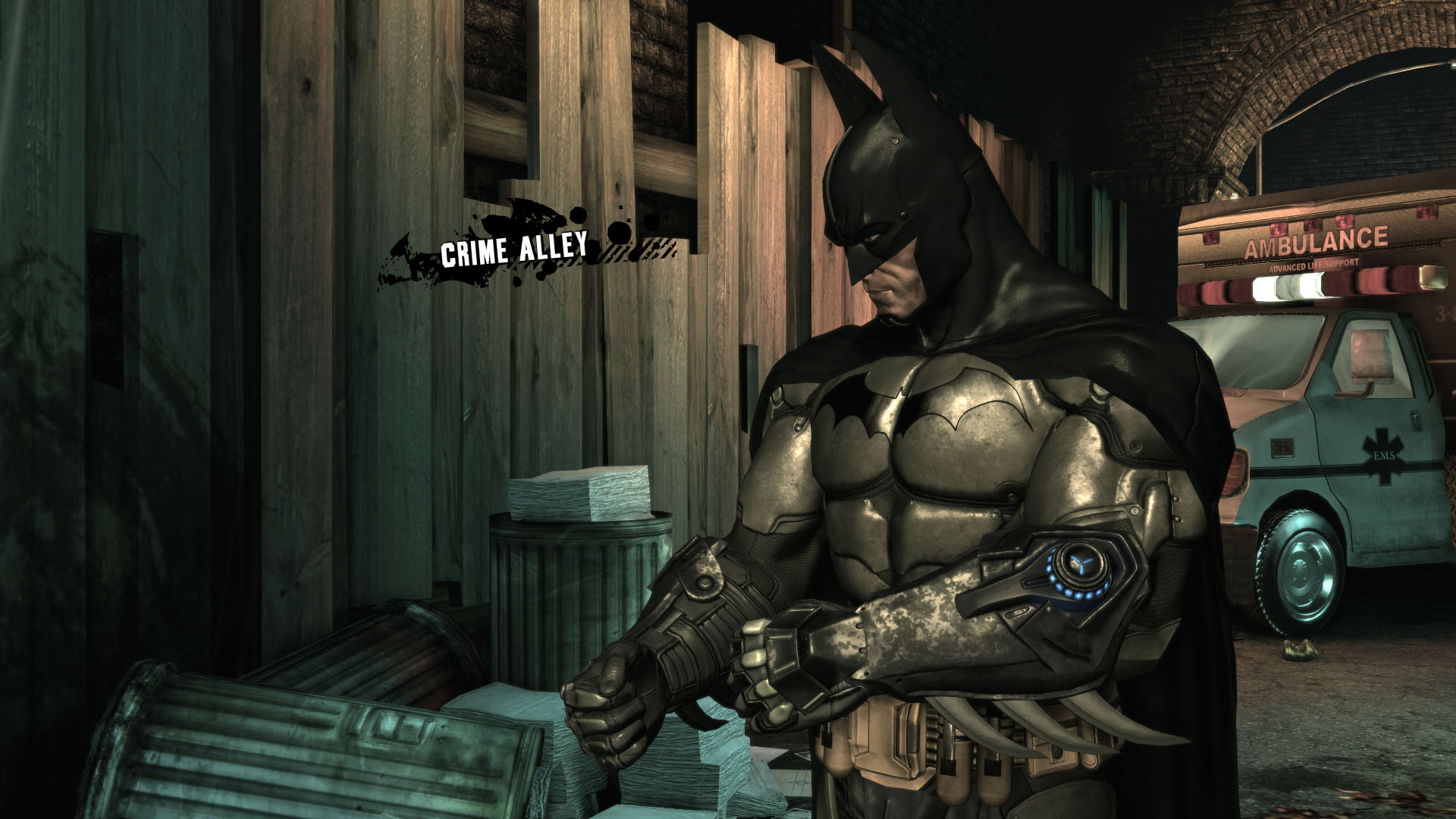 Sound and Visual Effects
The visual effects of Batman: Arkham Asylum deserve special attention: stunning special effects, excellent animation, and high-level detailing. In this regard, the game is very well executed. The developers managed to achieve a participation effect. For example, Batman has a double vision after being hit on the head with a pipe, which looks very realistic. It is important to mention the sound effects that make the gameplay even more realistic. This is one of the strongest points of the game.
Conclusion
Batman: Arkham Asylum is an action game based on a comic book series of the same name. The developers managed to combine these two things into one and get an excellent result. All of this means only one thing: comic books are good for creating games suitable for any audience, including those who do not particularly like action games. The combination of interesting gameplay and exciting plot makes Batman: Arkham Asylum one of the most iconic parts of the Batman series. The game has attracted a large audience of players from all over the world and continues to maintain its position year after year.