There are many MMO games today and the popularity of this genre lies in the constant interaction of thousands or even millions of gamers. In these huge game worlds, there are often new challenges appearing due to updates from developers. So you can always find new activities, such as performing tasks from the NPC or competing with other gamers. In MMO, you will need to communicate with other people who live in another corner of the planet, but only if you know a common language such as English or German.
Every modern game has to receive regular updates. This is why many MMO developers have started creating mobile versions or paid variants. These games will require you to pay for a subscription or donation. However, we advise you to choose the first option rather than deceptive Free-to-play games. You will have to be on the same level as other gamers, in conjunction with the best ones, and to do this you have to pay money for these games. These are often very expensive subscriptions.
The best MMO games
The list of best MMO games often varies depending on the release of an update, news from the developer, or feedback from the gaming community. However, we have made a list of games that you should definitely try.
Eve Online
Eve Online is an MMO in which a gamer will have to play the role of captain of a spaceship and create its unique space empire. There is a living and ever-changing world in a vast cosmos of more than 7000 star systems and over 60000 planets. You can't deny the fact that this is something you should try to get carried away and enjoy.
This is an almost free game that offers premium status to every user. It has the name OMEGA and gives access to all game content to gamers. Each player will have to face thousands of users in order not only to survive, but also to evolve. Thanks to this unique gameplay, Eve Online still tops our MMO ranking.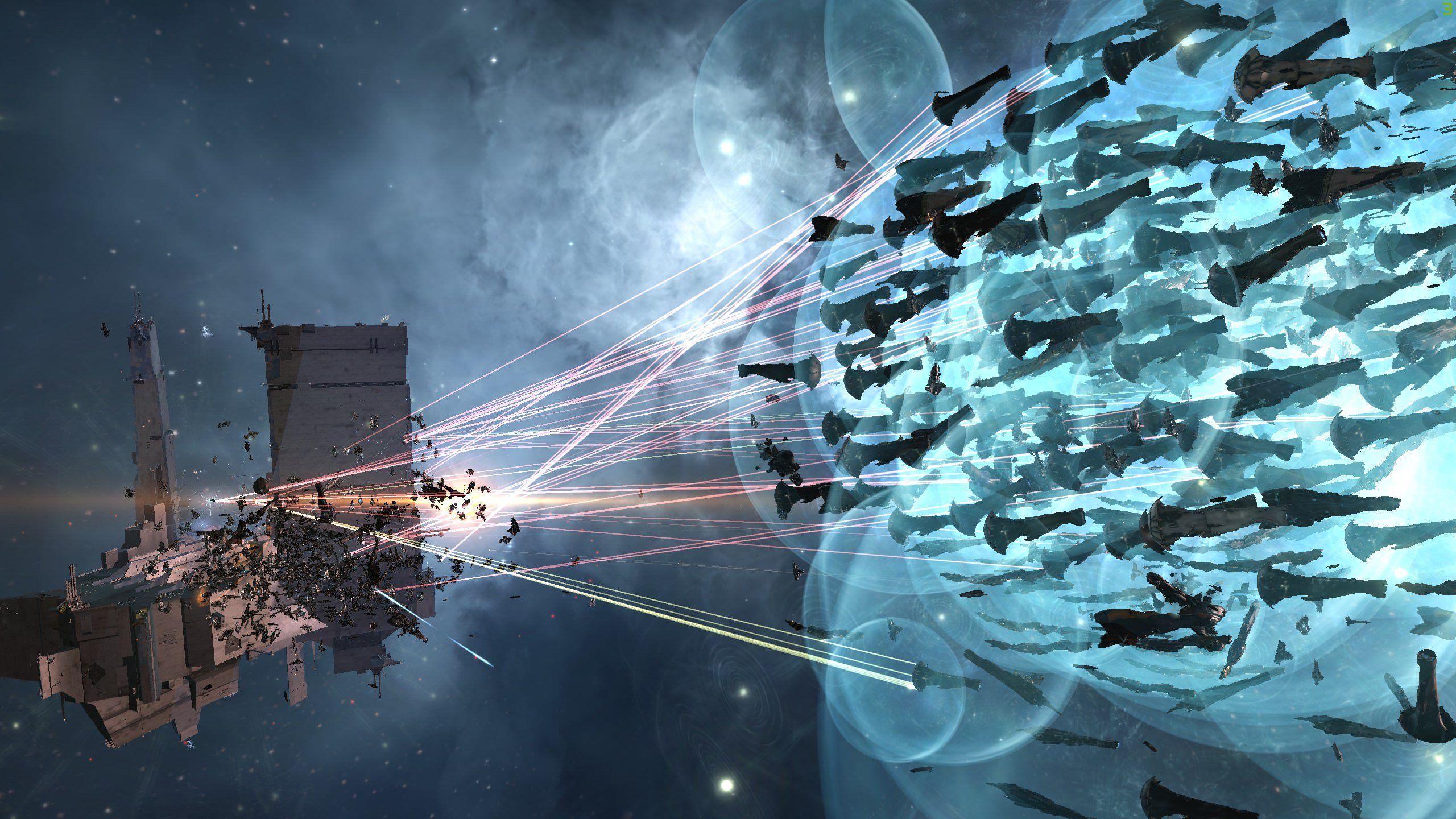 Black Desert Online
BDO is not only a beautiful game, but also very full of events, among which are single and mass battles. Also, there are professions and crafts. However, you can limit your actions and do only what you like best, for example, you can become a blacksmith, kill crowds of enemies and conquer territories, as well as fish and sell fish.
Destiny 2
This is a multiplayer shooter that we have included in our ranking. There, you can become defenders of the solar system and destroy the cosmic threat. But, this MMO is popular not only because of its PvE. Also, you can start your PvP like old shooters, which are still popular. Destiny 2 will show you the level system and help you make your character and weapon more advanced. Thus, it is a cool MMO with RPG elements.
World of Warcraft
WoW is one of the most popular games in the world. It is included in the list of the best games in all magazines. There, gamers have to fight huge hordes of enemies, complete missions, and improve the faction's reputation. There are two of such factions in WoW, and their names are Horde and Alliance. There is a huge Azeroth world, outside of which gamers can do whatever they want. Among such games are the siege of cities of the enemy faction, improvement of achievements and seasonal activities.
Lineage II
Lineage II is one of the most popular MMORPG from Korea, which is particularly popular among experienced gamers. Although the game has reached the age of 20, it is still unique and popular. There, you will always be interested to spend time, and all the additions have been exciting and popular. Also, the amount of necessary donations on an official server can force your character to sell the house or rob a bank. So, this game got into the ranking due to pirates, not the official release. However, if you play this project on the official server, you will probably have fun.